The new SECTOR series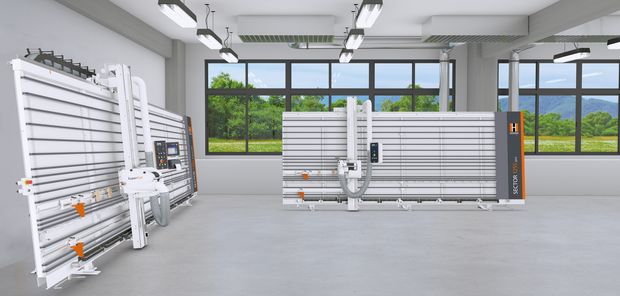 The new upright panel saws from the SECTOR series combine proven technology from over 50 years of experience with a basic, solid design offering you a unique price-performance ratio.
The completely welded frame with extremely high rigidity is your guarantee for precise cutting quality. A finished cut that is ready for immediate edgebanding goes without saying for HOLZ-HER. With their extreme capacity, the powerful sawing motors ensure perfect cutting results and are at the same time easy to adjust, guaranteeing ergonomic operation.
On the SECTOR 1260 automatic, you have the option of choosing between manual and automatic operation. Automatic operation allows automatic plunge cutting, through cutting and retraction, along with return to the starting point, therefore making the cutting of panels significantly easier and ensuring higher cutting power.
The professional OptiBase V-Cut cutting optimization is available for all SECTOR models. This enables you to optimize your cutting and labeling in a professional way. You can choose to carry out the optimization on the machine or also in the office with a network connection.