Perfect edgebanding in minimum space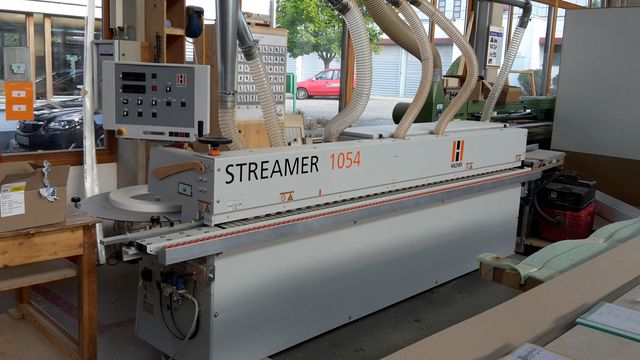 The Biersack Carpentry and Glazing Shop in Lörrach has been using its STREAMER 1054 edgebander for furniture production since the middle of 2016.
This long-standing company has been in business for 50 years during which it as gained the experience and quality standards to satisfy numerous customers with its own products.
Its two primary competencies using wood and glass have resulted in production of primarily windows and doors in the past. However, since more and more satisfied customers have started demanding interior finished work, the management of the Biersack Carpentry Shop decided to purchase a STREAMER 1054 from HOLZ-HER to allow greater focus on this area.
The advantages of this compact edgebander are obvious: While requiring minimum space, it provides exceptional results using waterproof PUR glue from HOLZ-HER, thus representing the perfect entry-level machine for the company.