Well prepared for the future with an edgebander from HOLZ-HER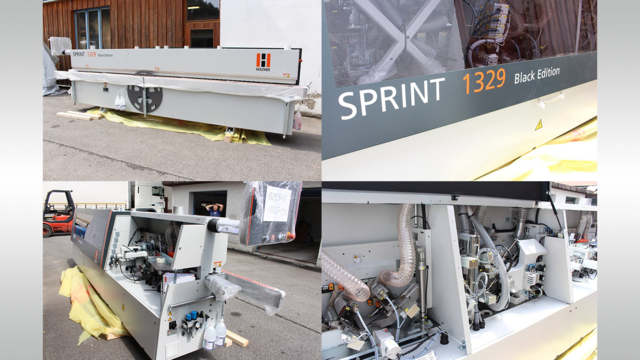 In 2016 The Endl Carpentry Shop in Winzer invested in a state-of-the-art HOLZ-HER edgebander to upgrade their machinery. Continuous investments in combination with their confidence in HOLZ-HER's knowhow have made the Endl Carpentry Shop an excellently equipped facility and perfect contact partner for customers. The proprietor Roland Endl chose a SPRINT 1329 Black Edition Edgebander with full equipment.
The SPRINT 1329 offers a number of significant advantages for woodworking: On the one hand, the optimized "Glu Jet" application system allows automatic replenishment of the glue cartridges . This unique hybrid technology ensures trouble-free use of EVA and PUR adhesives while its short heat-up time of just 3 minutes and low energy consumption for remelting the glue make it a true resource saver. Concealed front edges, drawer bottoms, etc. can also be protected from moisture and damage with thin edging. Program selection allows the machine to be set up without even opening the hood, so that it is ready for production immediately.
45 years of experience in the area of edgebanders have made HOLZ-HER the leader. The results are worth seeing: invisible transition from panel to edging has made these edgebanders an essential part of the equipment at the Endl Carpentry Shop.