Maximum flexibility using proven processes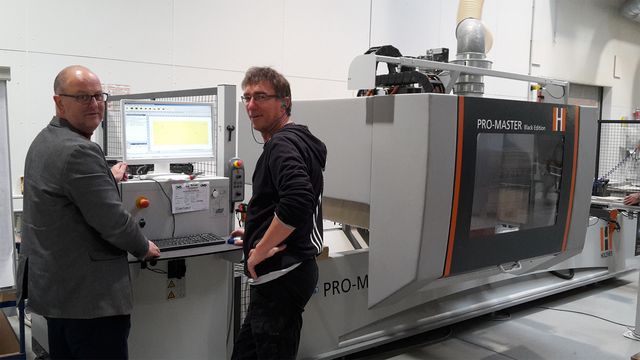 OWB is an innovative, non-profit organization in the social field, offering jobs for people with handicaps. The organization would like to offer everyone with a handicap a job, which they enjoy and for which they are ideally suited. OWB's utmost priority is to foster the entire personality of each individual effectively. The employees are introduced to normal, everyday work under realistic working conditions.
Woodworking is one of the most popular fields of work at OWB. Use of a natural material like wood makes the employees enthusiastic and allows the workshop to offer jobs with highly varying demands, offering the ideal area of activity for each individual. The new HOLZ-HER PRO-MASTER 7018 provides perfect support for the staff at the OWB woodworking shop. With its four interpolating axes, the machine facilitates the work considerably. For OWB employees the regulated processes make them particularly compatible for handicaps. The new CNC machining center therefore offers the advantage of integrating maximum flexibility into the existing operating processes.
The employees at the OWB workshop produce, above all, products related to the subjects of modernization / presentation. This product line has been on sale for several years now at the OWB online shop. Among others they sell a modular kit for psychologist, the so-called Inszenario® set This is thoroughly tested, highly effective communication medium to help make fundamental, interpersonal psychological problems visible as an initial step in finding a solution. The range also includes a moderation case produced of native beechwood. All products are top grade and very popular.